Car Accident Injury Chiropractor in Madison, TN
Were you involved in a Car Accident that was not your fault in Madison, TN?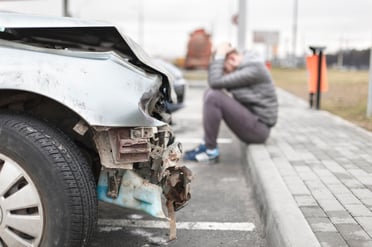 If you were injured in a car crash, the experienced Doctors at our Madison Accident Center have the experience and training to help with your recovery.
Our Chiropractors have been helping the victims of motor vehicle accidents for over ten years.
When you come into our clinic, it is our goal to make sure you are taken care of, and one of the steps we take to ensure this is to provide you with a referral to a personal injury attorney.
When you hire an attorney to help with your accident case, it is their job to make sure you do not pay out-of-pocket for your medical expenses.
If you were hurt in a car wreck in Madison, TN, do not wait to contact an experienced Doctor to help with your recovery.
Click below for a free consultation at our Madison office today!
Steps to Follow After a Car Wreck
When you are injured in a car accident, it is important to follow the steps below to protect your health and legal rights:
1. Call 911: When a car accident occurs, especially if it was caused as a result of someone else's negligence, you need to contact the Police immediately. Having a police report is vital when it comes to filing a claim for compensation. Without documentation of the accident from the authorities, you could have a hard time obtaining the money you deserve.
2. Seek Medical Attention: When you are involved in a car crash, you should seek medical attention the same day the accident occurs, regardless of how well you may think you feel. When you see a professional car accident doctor, they make sure to check for any underlying injuries, and they will properly document your visit.
3. Contact a Car Accident Lawyer: If you believe your accident was caused by someone else's negligence, it's in your best interest to contact an experienced Car Accident Injury Attorney to represent you. Your attorney will make sure you receive the compensation that you deserve for the damages and injuries that you suffered.
Common Car Accident Injuries
The Doctors at our Madison Clinic have the experience to treat any of the following car accident injuries:
Whiplash
Spinal Cord Damage
Back Injuries
Chest Injuries
Neck Injuries
Concussion
Car Accident Injury Treatment
Depending on the severity of the injuries that were received, there may be several different treatment options that the Doctor may suggest for optimal recovery.
For example:
Chiropractic Mobilization - a Form of Chiropractic spinal manipulation that is used to increase flexibility and strength throughout the network of muscles and tendons within the body.
Pelvic Stabilization Drills - drills and exercises that target the lumbar and pelvis with the goal of strengthening the region, leading to reduced pain.
Spinal Subluxation, Decompression, and Manipulation - carefully targeted pressurized manipulations and thrusting techniques that are used to improve functionality, restore range of motion, and reduce pain.
Ergonomic Training - specialized training of patients in corrective posture methods and techniques that they can implement into their daily routines to increase mobility and wellness.
Electrical Muscle Stimulation - the use of electrical impulses to force the muscles to contract in the same way that nerve impulses do.
Your Doctor may wish to use any combination of the treatments above to make sure you are receiving the best medical care for your car accident injuries.
Contact Our Car Wreck Doctors in Madison, Tennessee
If you were injured in a Car Crash in Madison, TN, it's important to contact an experienced Chiropractor for help.
The Doctors at our clinic know how to treat the victims of car accidents.
It is our goal to help you make a full recovery as quickly as possible. We understand that the injuries you suffered may be affecting your everyday life.
Do not wait to contact our experienced Chiropractors today.